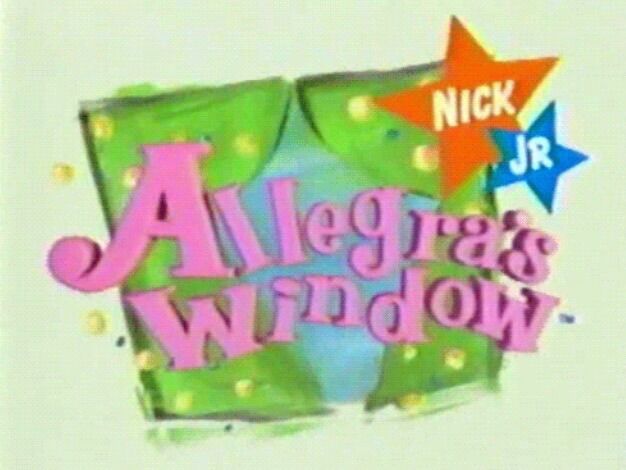 Allegra's Window is a children's television series that aired on Nick Jr. from October 24, 1994 to May 1, 1996, with reruns until June 1998; it was later shown on Noggin from February 2, 1999 to April 2003. The series deals with the daily life of a precocious, imaginative puppet named Allegra, and featured live actors, puppets and animation a la Sesame Street. The show was created by Jan Fleming, John Hoffman and Jim Jinkins. Two of the puppeteers, Kathryn Mullen and Anthony Asbury, would later work together on the PBS series Between the Lions as the performers of Lionel and Leona Lion.
The series also spawned a series of music videos aired during interstitials that aired on Nick Jr.
In the 2010s, the first season was released on iTunes and Amazon Video. However, the series (including the previously excluded episodes from Season 2 and 3) was recently released for viewing on Noggin's new paid-subscription service. The Entire Series Will Be Returning To Noggin In Summer 2020.